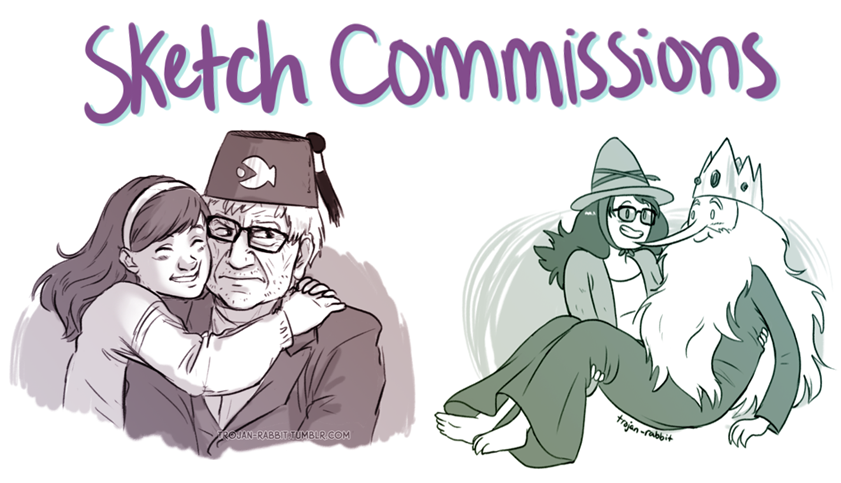 Hey all! For those who don't know, I've been unemployed the last few months, and have really been struggling financially. I have commissions available all the time, but wanted to boost these sketch commissions right now.
• The prices are $10 for one character, and +$3 for each additional character.
• The fandoms I mostly draw currently are Adventure Time, Steven Universe, and Gravity Falls, but am open to draw something from other fandoms as well. The main thing I ask is nothing that's nsfw or has gore. Or furries.
• If you want one, send me a Note with what you want. Again, I'm available for other commissions as well, so shoot me a Note if you're interested in something else. Once I'm finished, you'll be sent a high resolution .jpg of the sketch.
• Payments can be made via PayPal only. If you'd prefer to just donate something without a commission, you can do so here

Thanks all!